Tuesday, November 25, 2008
Monday, November 24, 2008
8 Random Things Meme
My dear friend Pearl, tagged me for the 8 Random Things meme! The rules are:

- Each player starts with eight random fact/habits about themselves.
- People who are tagged need to write their own blog about their eight things and post these rules.
- At the end of your blogpost, you need to choose eight people to get tagged and list their name.
- Don't forget to leave them a comment telling them they're tagged and to read your blog.

1. I don't like being left out when my beans sit down to dinner so I have my own chair to sit in and I sit there watch them the whole time them eat. Even if they have company and they have to pull up an extra chair!

2. I will only play nice with Renna outside in the backyard. If she bugs me inside I growl, whap and jump up somewhere she can't reach me.

3. I'm am the Alpha fluffy of the house, but Empress is trying to challenge that right now. We have had many squabbles lately, but I'm the only one who growls.

4. Momma can get me to come running inside on my own with the call of "chicken" and I get a piece of yummy freeze dried chicken breast.

5. I have my own chair to sit next to momma while she works on the computer, yep I really like my own chairs!!

6. I'm a lap hog, when I want momma's lap I will anyone else who gets close.

7. I know it's not very ladylike but I drool on momma when I'm sleepy. hehehe

8. I get stinky goodness every night! or I puke. Quite clever of me, huh?

Now who to pick?

Kirara - My pawesome cousin
Kellie - One of my BFFs
Tybalt - My fellow costar!
Imp - I want to know more about you!


Guess what? I'm going to be a star!!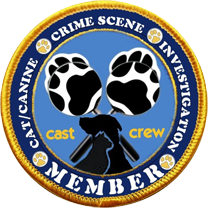 Friday, November 21, 2008
Thursday, November 20, 2008
Wednesday, November 19, 2008
Thursday, November 13, 2008
Tuesday, November 11, 2008
Monday, November 10, 2008
Friday, November 7, 2008
Thursday, November 6, 2008
Wednesday, November 5, 2008
Monday, November 3, 2008